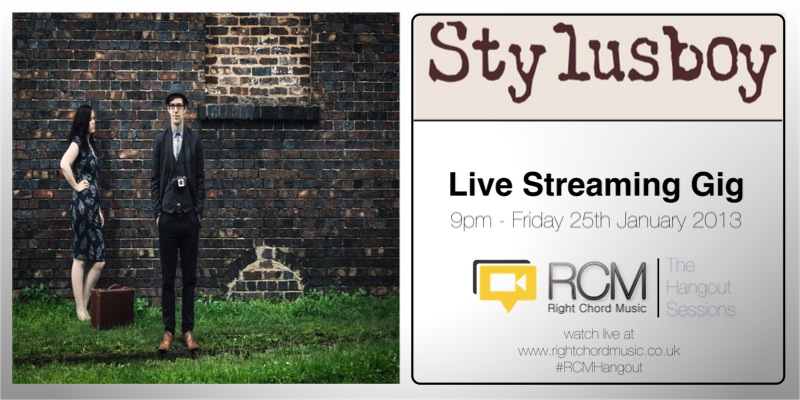 Sadly out house show with Liz Lawrence has been cancelled (we will be rearranging for later in the year). However…
We are pleased to announce that on Friday 25th January at 9pm we will be taking part in the very first  RIGHT CHORD MUSIC HANGOUT SESSION. This will be a live show streamed live from Rachel's lounge via Google Plus Hangout. You can watch the gig live on www.rightchordmusic.co.uk at 9pm. You can follow the show and interact with us by using the hashtag #RCMHangout on Twitter! We will be previewing a couple of songs from our debut album which we are very busy working on.
We are very excited to be working with the lovely folks at Right Chord Music on this. We look forward to interacting with you!